Film & Audio Editing, Film Scores
Promo concept for television:
Onsite training: RedHat Summit:


Finance Options
We have multiple finance options for your project. We realize getting a project off the ground and completed can be tough. So talk to us. Payment arrangements can be discussed through various sources so that this doesn't have to be the thing that prevents your project from soaring.
Other Projects We Have Worked On: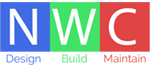 New York

Consulted to 100 of the top Real Estate agents in the country at a filming production for their Barbara Corcoran Promotional Commercials.
Some we consulted for

Chicago
Leveraging web presence through event centers and trade show magazines for Exhibitors Connection.
Nationwide
Created a website building system for a nationwide company that provides websites for over 2,000 HVAC industry vendors. Designed and built a management hub for all the websites. Also did commercial spot templates.
San Francisco

Created two new websites for the leading Japanese Floral art Ikebana group in the country, with scores of events and many thousands of pictures.