Introducing:
Paracletus
An original 65 piece full-orchestral violin concerto.
Paracletus has been released on iTunes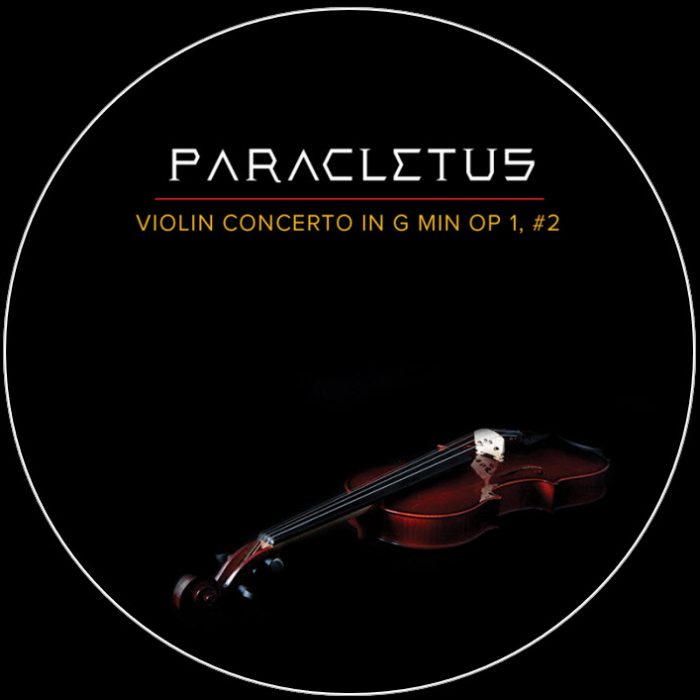 Paracletus - Violin Concerto in G Minor
From the Greek, Paracletus means "Spirit" or "Spirited", and is dedicated by my Greek and spirited wife, Lori.
Made by Human Hearts With Digital Instruments
This concerto has musical influences from traditional Classical music, Greek, Indie, House, and other modern trends, while adhering to classical music composition and avoiding the typical cinematic "epic" trend in today's motion pictures. Today's art is created with more variety, innovation and creativity than ever before. It transcends mediums, cultures and nations. This CD represents 40 years of professional musicianship & orchestral composition experience, in marriage to 12 years of digital music creation using the absolute best tools guided by human hands and hearts. No automation tools, loops, snap-to-grid timing was used in the creation of this concerto. Every note was created individually as though the instruments were in our own hands. Thus, it took 4 and a half years to create.
Digitally Produced – Created by real musicians
PARACLETUS, started as an idea in 2005, on the day of James and Lori Leahy's 20th anniversary. He heard the most beautiful rendition of a violin concerto and thought: "There must be a way to create this quality of expression using musical tools, along with my experience as a musician and orchestral composer." Thus began a 12 year quest for the best digital music creation tools that could capture the spark, warmth and human emotion that swells the heart with feeling when accomplished musicians captures and transmits them to the strings of their instruments and then to the hearts of their listeners.